So, you've got a pack of Green Monké. You've got your partner/BFF/friend/amigo/squad/gang, delete as appropriate. You've got some great food on the way. Time to put something on to enjoy.
There are different types of chill out movies – from movies that make you feel good, to movies with amazing aesthetics, to movies that just well, have a vibe.
We've picked 20 movies we love to watch with Green Monké and our favorite humans and/or pets. We've tried to include a diverse list that has a little something for everyone and covers a range of styles, but would love to hear your suggestions, just tag us on your socials
In no particular order:
20. 2001 Space Odyssey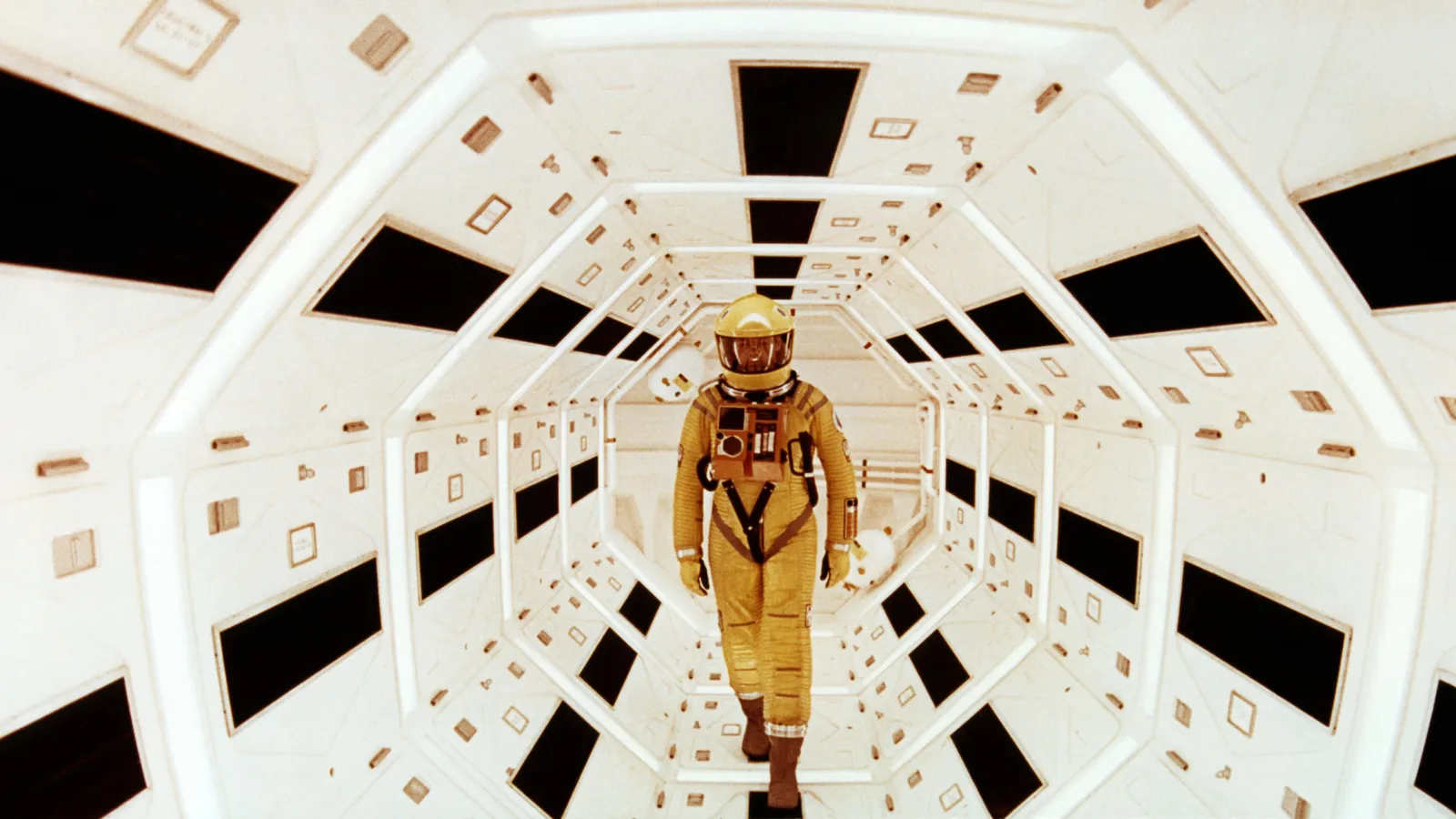 A team of astronauts are sent on a mission to uncover the origin of a mysterious monolith. During the mission, their ship's computer system, HAL, begins to display increasingly strange behavior, leading up to a tense showdown between man and machine that results in a mind-bending trek through space and time.

Stanley Kubrick's masterpiece is a cinematic odyssey of amazing sights and sounds, as well as plenty of silence - which is always soothing for the soul. It's a whole mood.
Check where you can currently stream 2001 Space Odyssey
19. Toy Story
No matter how many times you watch Toy Story, it never fails to charm. The characters, the cast, the story - it's all on point. It does such a great job of creating an entirely new universe set in our own world. It's an easy-going film packed full of quotable lines, laugh out loud moments and a bit of mild peril to keep it interesting. 
Check where you can currently stream Toy Story: 
18. Amelie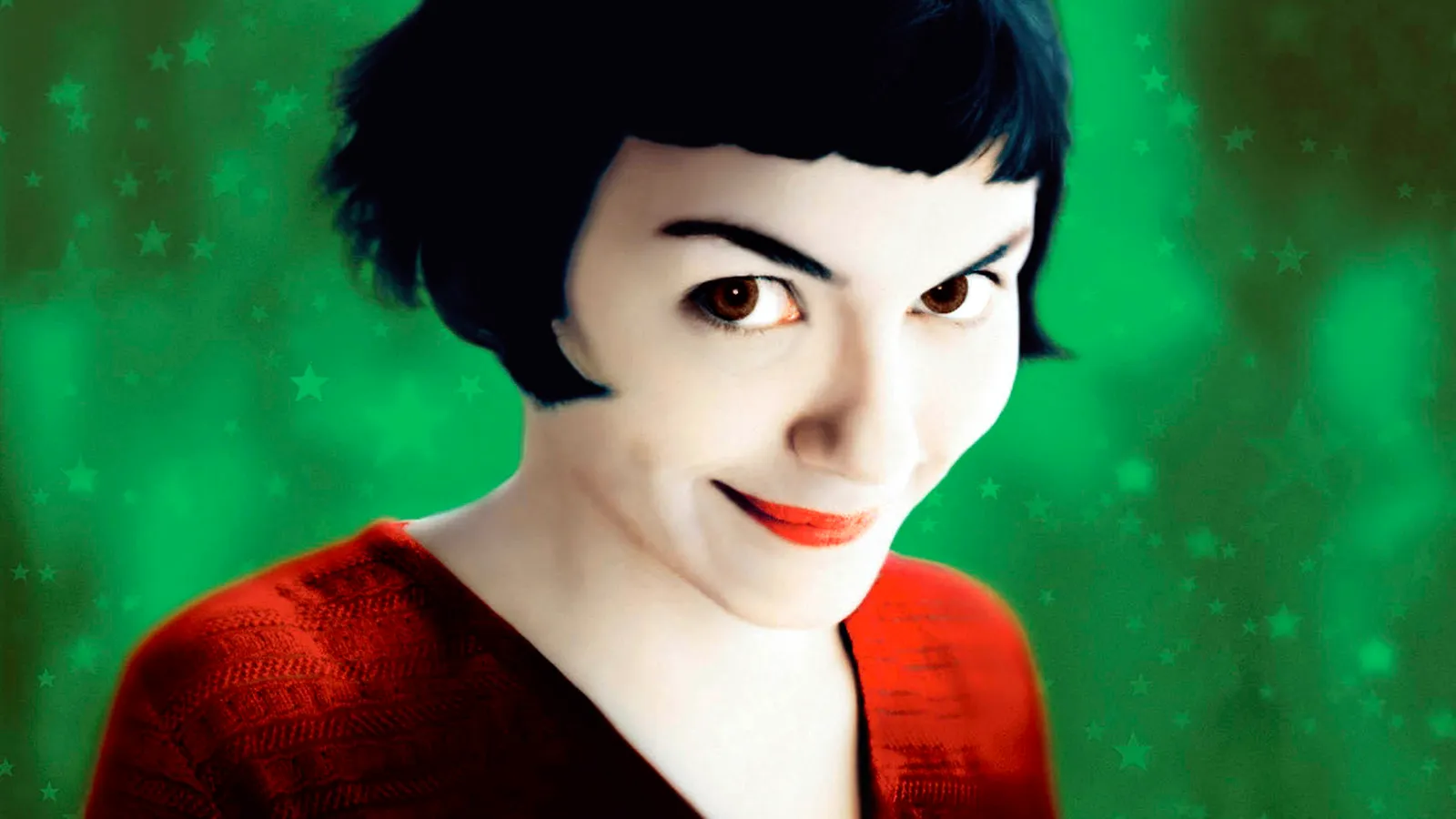 An introverted young waitress with a vivid imagination decides to medal in the lives of people around her in an attempt to make them happier.
There's many that regard Amélie as one of the most stylish films ever made, and it's hard to argue with them. But don't be fooled into thinking this is all about looks, Amélie is an exploration of life's simple pleasures and bringing people together - perfect for Green Monkè.
Check where you can currently stream Amelie: 
17. The Big Lebowski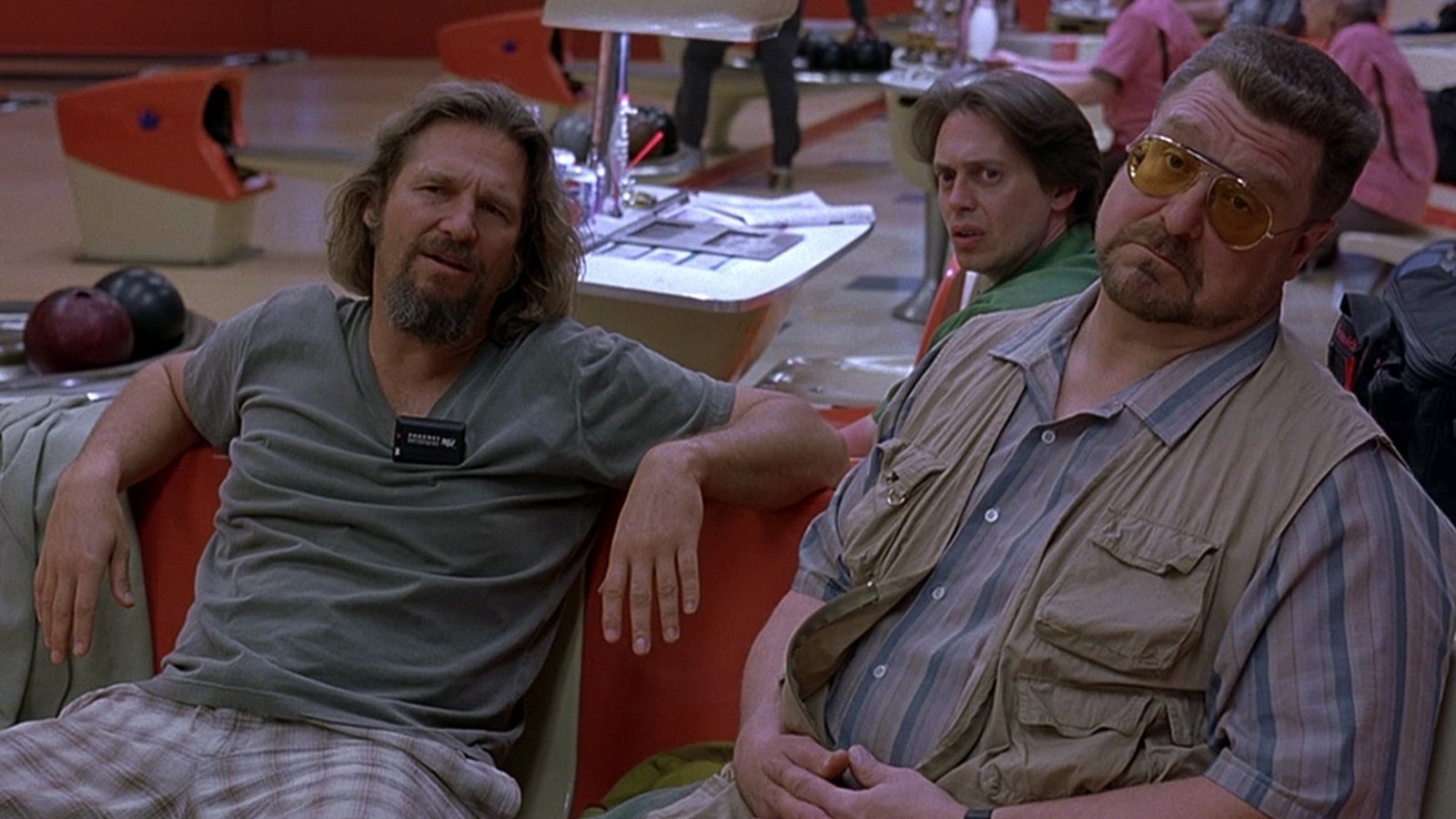 After a case of mistaken identity leads to his prized rug being soiled, a laid-back, easy-going burnout is dragged into a kidnapping conspiracy.
 "The Dude abides" – a line that instantly brings to mind one of the most iconic characters to grace the big screen. While the story around him can get chaotic, the dude's character remains laidback and easy going, mostly, throughout. Has anyone ever embodied the philosophy of Green Monké more? Amazing cast, incredible soundtrack, fantastic writing – The Big Lebowski isn't far off being a perfect film.
Check where you can currently stream The Big Lebowski
16. Juno

A precocious teen who becomes pregnant, decides to seek out potential adopters for her baby.
Coming of age films just have a certain feeling about them that makes them perfect chill-out films, and Juno is perhaps the best of them all. Elliot Page delivers a perfect performance as the lead. It's a heartwarming, quirky and funny film that can't help but put a smile on your face as you sip a Green Monké.
Check where you can currently stream Juno 

15. Moonlight 
A young African-American man, growing up in Miami, grapples with his identity and sexuality on his journey from childhood to adolescence to blossoming adulthood. Directed and co-written by Barry Jenkins this film won the Academy Award for Best Picture, making Jenkins only the second African-American to direct a Best Picture winner.
 Divided into three life chapters, this is a hard hitting film that will have you gripped. It's a moving and mysterious epic that weaves its themes of love, sex, parenthood, and community all through the lens of a bigger question about masculinity. Quite simply, it's a must see movie.
Check where you can currently stream Moonlight 
14. Lady Bird
There's a reason this movie saw director, Greta Gerwig, become the fifth woman in history to be nominated for the Best Director Oscar. Let's try not to dwell on the institutional sexism that makes that fact so depressing, but instead be happy, celebrating a woman actually getting the recognition she deserves for once. Lady Bird is a beautifully crafted, coming-of-age story that portrays teenage life moments and the complexities of the mother-daughter dynamic with an explosive mix of wit, humor and authenticity.
On the surface you might think Lady Bird is a typical coming of age movie, but it's able to combine all the best bits from every typical teen flick scenario you're familiar with and deliver them in such a raw way that they feel brand new.
Check where you can currently stream Lady Bird
13. Cool Runnings
A team of Jamaican bobsledders dream of competing in the Winter Olympics, despite having never seen snow. Enlisting the help of a disgraced former champion, they set out to become worthy of Olympic Selection.
Sometimes you just need something that's a bit of fun and easy to watch. That's Cool Runnings. It's charming, funny and very uplifting. It won't make you think too much and will leave you feeling all warm inside. What more could you want?
Check where you can currently stream Cool Runnings
12. Big Fish
William has always loathed his father's exaggerated stories, and believes he's never really told the truth. But when his father falls ill, William starts to investigate his father's tales and finally begins to understand and appreciate both the man and the fantasy.
This is a heart warming story brought to life in typical Tim Burton style. Through great story telling, you're drawn into a world that is somewhere between reality and fantasy, which is very Green Monké. This film should come with a "may make you cry" warning though. 
Check where you can currently stream Big Fish
 11. Her
A man who earns a living writing personal letters for other people, struggles to overcome his failed marriage and feeling of loneliness. That all changes when his computer gets a new intuitive AI operating system. Slowly, man and machine form a deep and complex bond.
This film is an exploration of the themes of loneliness, human relationships, and social interactions. A simple but gripping story is delivered with a perfectly curated soundtrack and stunning cinematography. This film is the perfect film to unwind with. 
Check where you can currently stream Her
10. Persepolis
A movie about a precocious and outspoken Iranian girl who grows up during the Islamic Revolution, Persepolis is co written and directed by Franco-Iranian artist Marjane Satrapi, who made the comic-book it's based on.
For a film that deals heavily in themes of misogyny, oppression and self-expression, Persepolis has a surprisingly large amount of moments that will put a smile on your face. One of the most charming things about the movie is the way it pays homage to its original source material through its lo-fi animation style. This is a movie that provides a narrative and perspective that is rarely covered in Western cinema, it will shock and delight in equal measure.
Check where you can currently stream Persepolis
9. The Farewell
A family returns to China for a fake wedding which has been stealthily planned as a chance to say goodbye to their terminally ill matriarch - who is the only person unaware she only has a few weeks to live.
Lulu Wang is a Chinese-born American filmmaker and brings some of her own life experiences to our screens in this semi-biographical movie. It's a case of come for the hilarious laugh-out-loud moments but stay for the emotional roller coaster. Lulu Wang has an amazing gift at capturing that balance of joy and tragedy everyone experiences when it comes to family moments, while exploring themes like cultural identity with both poignancy and humor.
Check where you can currently stream The Farewell 
 8. Moonrise Kingdom
Two twelve year old misfits run away together on a small island off the coast of New England. With a violent storm approaching, a dysfunctional search party is mobilized to find them before it's too late.
It's a Wes Anderson film, so that should tell you everything you need to know about Moonrise Kingdom's relaxing qualities. Beautifully shot, it has Anderson's trademark style. It's a feel-good film without the cheese.
Check where you can currently stream Moonrise Kingdom 
7. The Artist
Set in the 1920s, The Artist tells the story of a silent movie star, George Valentin, who falls in love with an aspiring actress, Peppy Miller. As the use of sound in movie grows, George is reluctant to adapt and his career plummets while Peppy becomes a star.
Black and White? Silent? If those are putting you off then you're going to miss out on a great film. Maybe we can pull you back in by mentioning the star of the show is Uggie the dog, who won several awards for his amazing performance.
Check where you can currently stream The Artist
6. Portrait of a Lady on Fire
Shot by women, directed by a woman and starring an almost all-female cast, Portrait of a Lady on Fire is crashing the party and it's about time too. An intimate celebration of the female gaze, set in coastal Brittany in the 18th century, it tells the story of artist Marianne who is tasked with secretly painting the wedding portrait for a reluctant bride-to-be. A forbidden, achingly beautiful romance between artist and subject unfolds.
It's not just the fact that this is a film that is a celebration of women and gives further visibility to the LGBTQ+ community, it's simply a stunning film. The cinematography is perfectly on-point while its ability to build and break tension so effectively is captivating. We will warn you, things can move slow but the payoff0 is worth it. It asks some pretty deep questions around power, passion and perspective.
Check where you can currently stream Portrait of a Lady on Fire
5. Moon
Astronaut Sam Bell is coming to the end of his three-year shift at a lunar mine. His hopes of reuniting with his wife and daughter are put in jeopardy when his health suddenly takes a turn for the worse. Things are further complicated when a younger version of himself shows up, and Sam is in a race against time to solve the mystery before the next crew arrives.
Films that have very few characters and locations normally make for a relaxing experience, especially when it's set in the tranquility of space. That's what makes Moon perfect for our list.
Check where you can currently stream Moon 
4. Eagle vs Shark
Lily, a socially awkward fast-food waitress, meets Jarrod, an equally oddball video-game clerk, at a costume party. The two embark on a strange relationship set against the backdrop of Jarrod plotting revenge against his high-school bully.
This is basically the New Zealand answer to Napoleon Dynamite, and fans of Flight of the Conchords will recognize Jermaine Clement in the role of Jarrod. So if you're looking for something quirky, unusual and a bit silly, Eagle vs Shark is the one.
Check where you can currently stream Eagle vs Shark 
3. Pariah
Another celebration of what can happen when the film industry strays away from the same grey haired white men. Pariah was the debut feature film from Dee Rees, who seven years after its release would become the African-American woman to be nominated for an Oscar in the Best Adapted Screenplay category for Mudbound. Pariah is the story of a teenage African-American teenager from Brooklyn, played superbly by Adepero Oduye.
Pariah is one of those films that just screams talent. The story is wonderfully crafted to create characters with amazing depth who, no matter your own background, you'll be able to empathise and relate with. While some of the subject matter has been done before, the character's backgrounds and relationships offer something fresh. It's warm, poetic and emotive, and it gives visibility to the queer, black female demographic all too often ignored by Hollywood.
Check where you can currently stream Pariah
2. Submarine
15-year-old Welsh schoolboy Oliver Tate is constantly overthinking and is struggling to win over Jordana, his devilish, dark-haired classmate at their Swansea high school. As his parents' marriage begins to fall apart, similar problems arise in his relationship with Jordana.
If you like British humor, or should that be humour? Then Submarine is an ideal watch. Typical of British stuff, none of the characters should be that likeable yet are. It's fantastically understated with a suburb soundtrack. We are slightly in love with the Welsh accent now too thanks to this film.
Check where you can currently stream Submarine
1. The Lego Movie
Emmet is an ordinary LEGO figure who always follows instructions and rules. After he's mistakenly identified as the chosen one who will save the world, he is given a mission he is hopelessly unprepared for. To be successful he'll have to learn how to throw away the rule book.
Who doesn't love LEGO? OK we should have put a trigger warning for those who have ever stepped on a brick before. The LEGO Movie is fun from start to finish, and is surprisingly emotional at times too. It's a visually impressive movie packed full of hilarious moments. Enjoy!
Check where you can currently stream The Lego Movie
*Images are used under fair use editorial policy and remain the copyright of their respected studios. None of the studios are in anyway affiliated with Green Monké. If a studio wishes to have references to their material removed please contact us here